Precision Spline Gages
Go or No Go Gages, Rings and Plugs
Invo Spline's GO or NO GO solid-type spline gages for both internal and external checking are manufactured for involute, straight-sided, angular sided and parallel sided splines. All are custom made to conform to either industry standards or a customer's special requirements.
---
Inspection Tool to Measure Spline Concentricity or Runout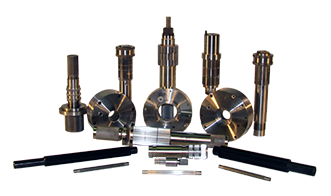 Locking spline arbors, locking spline rings, tapered tooth arbors and special spline collets are included in our product line. Depending upon the application, they may be used as an individual tool or included as part of a fixture gage assembly.